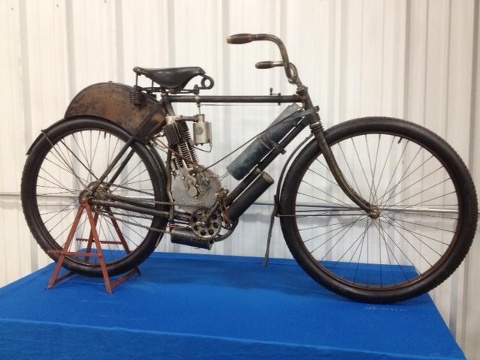 The 1904 Indian "Camelback" was put up for auction during the Cleon Graber estate sale. His son Linde, put in a bid of $100,000 to keep the bike. A similar Indian motorcycle sold for $155,000 in Maryland in 2012.
Cleon Graber was quite a collector and had a number of Indian motorcycles, with the 1904 being the oldest.
Linde Graber and his sister Teresa would like the motorcycle to eventually end up in a museum.